Metro Detroit Real Estate Team
Metro Detroit Real Estate Team
The Twins Team at Keller Williams is a real estate group that was founded by twin sisters, Colleen Levitt and Maureen Conwell, in Metro Detroit. They started their real estate career in the late 1990's selling luxury new construction and joined Keller Williams in 2016.
in 2015, they established The Twins Team and began to grow their business. With Colleen as the Team Lead and Maureen as a partner, they specialized in residential real estate and real estate investment. Over the years, they have built a small but highly successful team that provides excellent service to clients throughout the Metro Detroit area.
In addition to their real estate work, Colleen and Maureen have also created other initiatives within the Keller Williams community. Colleen leads the Keller Williams Investor Group, which is focused on real estate investment education and networking. She also hosts a monthly meetup called "Women, Wealth & Wine" which provides a supportive environment for women to build wealth and achieve financial freedom.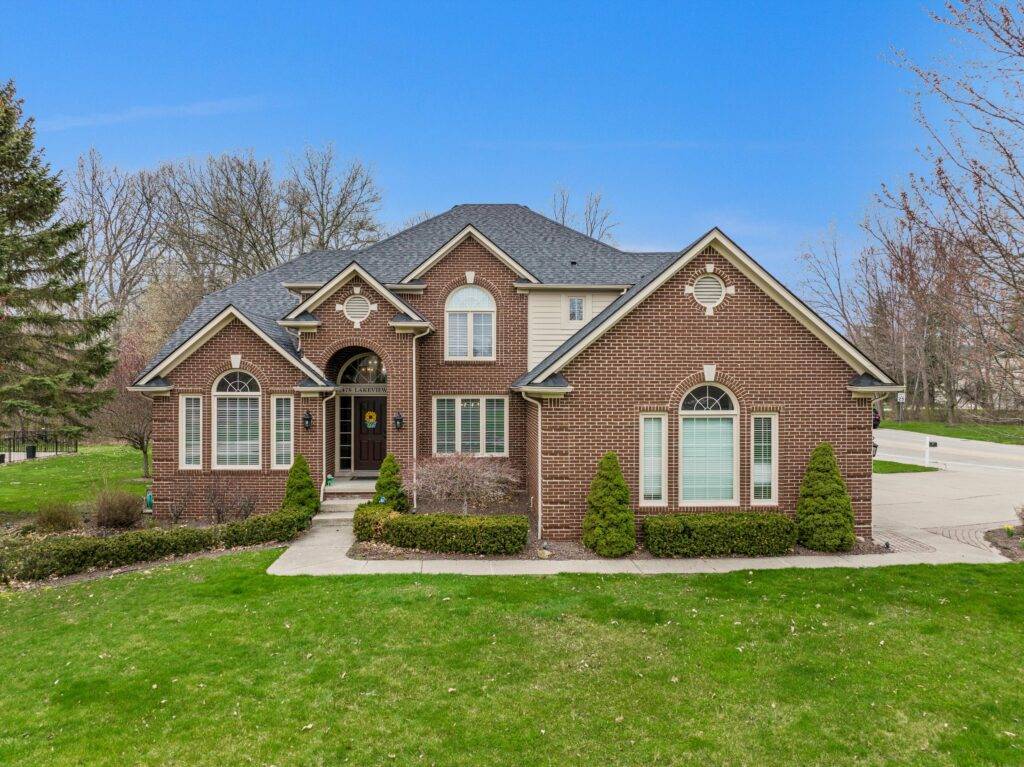 Bloomfield Hills, Michigan
"Wow! Where do I start?! We worked with Colleen and her sister for multiple home transactions. Colleen is very knowledgeable when it comes to current market trends and what, when, and how to approach selling/ buying your house. She helped us find the house of our dreams, while diligently tuning in to our situation. She takes the stress out of selling or buying a home, which can be overwhelming; she is extremely involved, caring and helpful every step of the way. She is family to us by now. Thank you, Colleen."
"I had the absolute pleasure of finding a home with Colleen and Leticia. When I say this team is phenomenal, it's an understatement. Not only will they meet for showings at the drop of a hat, but they will also give intuitive guidance that only truly experienced professionals can offer. Offers get written in minutes, follow up calls and updates are frequent and informative, and they have a team that will get things done at any hour of the day. Their VA team at Mortgage One is also top notch. Don't make a mistake by going elsewhere. They DO work for you! We're beyond happy with our experience and will recommend them highly!"
"Colleen Levitt has been our dream realtor. She helped us buy our first home in Ferndale and we are so grateful!! She is personable, knowledgeable, and thoughtful. She's quick to respond and stays on top of everything you need. Highly recommend for real estate needs!!"
"My wife and I worked with Colleen Levitt from the Twins Team to buy our first home in Farmington. We found her through the recommendation of a friend, who had worked with her a few months earlier to buy their first home. We loved working with Colleen. She was relational, professional, and knowledgeable about the process; it was relieving to go into a crazy market with someone who knew what they were doing. We asked her to essentially hold our hands through the process because it was our first time buying a house, and she always gave us the feeling she was looking out for us - teaching us what to look for when viewing homes, pointing out any concerning issues, and telling us what to anticipate at different times. She was also just fun to be around. Thanks to her, by time we found the home we purchased, we felt much more confident in the process, knowing which big-ticket items to assess during a showing, etc. We have since referred her to two other family members who are selling their homes. We would definitely work with her again."
"Colleen was a great real estate agent. She was a huge help in selling our little house in Redford. Nothing is left out when working with her, we are so grateful she was able to get our house sold and made the process easy for us!"
"Colleen and her team are amazing! They are professional, honest, and caring, and they are definitely strong advocates for their clients in order to find the best home for the best deal. They are extremely knowledgeable about the area and you won't be disappointed!"
"The Twins Team is the best!! We used them on both sides, buying a new house and selling our home. We mostly worked with Colleen, but they are both super knowledgeable and were amazing at pointing out different pros and cons about the houses we went to see. Colleen was super patient with us in helping us find something to fit all our criteria. They also did a great job marketing our house to sell. Colleen managed and negotiated the multiple offers we received and helped us get the best offer possible. On top of all their expertise, the twins are both so personable... which always made the whole experience fun! If you need a realtor, I guarantee you'll love Colleen and Maureen! Best experience ever with a realtor!"
"Colleen and Maureen provided top notch service from the start of the sale of my home all the way through to the purchase and closing on my new home. They proved their industry knowledge, demonstrated their passion for top notch customer service and made what was a very stressful process fun and exciting. I felt comfortable entrusting them with my biggest investments and will highly recommend them again and again! Thanks to both of you for your patient and caring team work approach, you exemplify going above and beyond for your customers on both the sale and buy side of the transaction. A+++ Rating!"